Kids Metalworking Class - Charm Necklace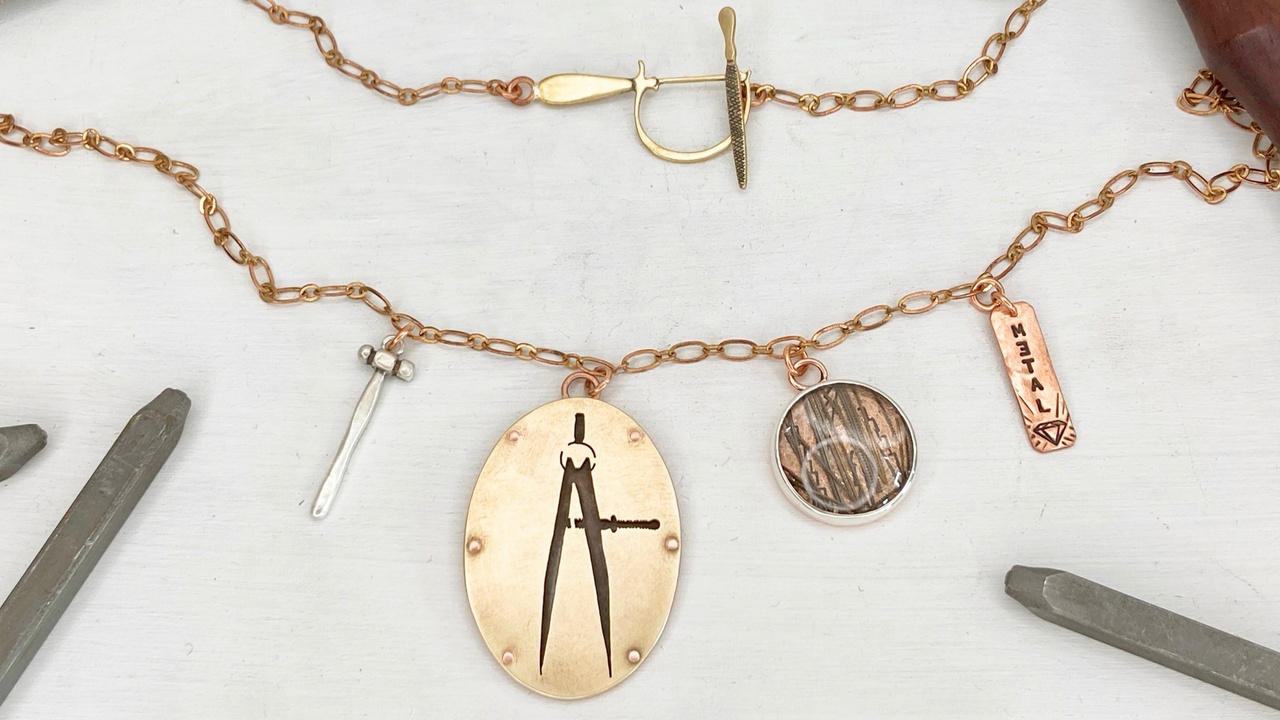 Back by popular demand: a super fun metals class for 11-13 year old kids!
6-week class, Tuesdays, 4:30-6 pm
September 27 - November 1, 2022
In this fun class, kids will make their own unique group of charms that will reflect who they are and their interests. They learn a variety of skills, including soldering with a torch, to create their designs that will be put onto a necklace when they are finished.
"This is a fun class for kids to be creative and express themselves through metal with a unique twist!" - Taylor
We are thrilled to have Taylor Fentz as a new jeweler and class instructor at Heidi Lowe Gallery. Taylor was born and raised in Indiana where she later received her BFA in Fine Arts with a Concentration in Metals from Ball State University. After Graduating, Taylor traveled for three years participating in numerous internships and artist residencies before arriving in Delaware to work in our studio. Taylor has a fascination for things small and complex which shows itself in her technical fabrication skills as well as conceptually in her new line of curiosity-inspired lockets.